Coastline Restoration
Free Estimates – 24/7 Emergency Response
Water Damage Clean up – Mold Remediation
North Brevard 321-268-0777 Central Brevard 321-631-3252 South Brevard 321-722-1366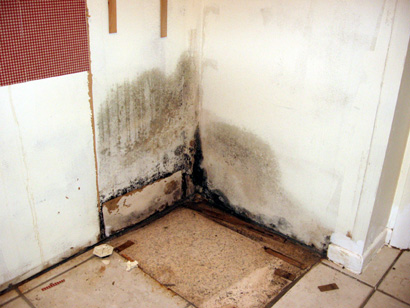 Mold is a common term for filamentous fungi, that grows on damp organic materials. Toxigenic molds may produce a potentially harmful substance called a mycotoxin. Mold growth can degrade materials and present potential health risks to humans.

Mold requires moisture and high humidity to grow.  Molds will produce tiny spores in order to reproduce. Once airborne, these spores can land on damp areas indoors where they will begin to grow. Some molds can grow on wood, paper, carpets and foods. When water damage or a moisture problem remains undiscovered or un-addressed, mold growth will often occur.
It is extremely important to contact a IICRC certified mold and water damage contractor like Coastline Restoration when you discover water damage or mold growth. Most water damage areas can be dried preventing mold growth if the restoration company is contacted and on the job within 24 hours. By immediately contacting Coastline Restoration when water damage is found you may prevent the need for mold repair or at least cut down the on the amount of mold repair costs.
Facts you should know about mold
##Mold needs moisture to grow. Moisture can come from flood damage caused by plumbing leaks, leaky roofs, tropical storm and hurricane water intrusion, air conditioner leaks etc.
##The source of water damage due to leaking must be fixed soon as discovered to help prevent mold growth and damage to your home.
##Potential health risks that have been associated with mold exposure include allergic reactions, asthma and other respiratory complaints.
##Contact a professional, certified mold remediation contractor ( Coastline Restoration ) to remove the mold making your home or business safe again.