Coastline Restoration – Mold Repair Brevard, Fl
North Brevard 321-268-0777 Central Brevard 321-631-3252 South Brevard 321-722-1366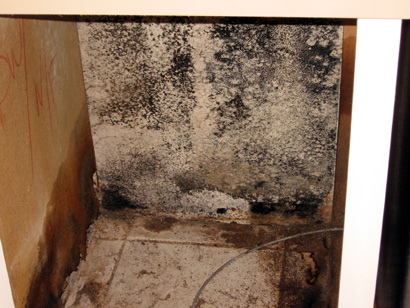 Mold can decompose unprotected surfaces like wood, paint, glue, leather, fabric, and paper. It produces an enzyme that decomposes organic matter and then uses that decomposed matter to reproduce. Areas with high humidity provide mold cells and material, making it easy for them to grow.
 Searching for Mold Repair Brevard, Fl Call Coastline restoration for FREE estimate 321-631-3252
Quick Fact: What is "mold remediation"? Generally, remediation means providing a remedy, so mold remediation deals with the removal of the areas infected with mold. Once removed, some objects can be cleaned if the mold damage is not very intense. Many times, the mold covered items will need to be resurfaced or replaced. Our mold repair spcialist can restore your home back to better than before in all the damaged areas.
Besides being unsightly and destructive, this mold can carry the following health risks.
Allergies Most people have some allergic reaction to mold. They can happen immediately or sneak up after prolonged exposure. The more exposure to the mold, the worse the allergy can become. Below is a list of the types of allergies caused by mold:
Sinusitis Similar to a cold or hay fever but lasts longer.
Dermatitis Itchy, red skin, and rashes.
Asthma
Pneumonitis A chronic lung disease that can lead to irreversible lung damage.
Mold exposure can even bring on bleeding in the lungs, especially in infants.
Infection Mold can settle in the lungs and other tissue in people with weak immune systems. A lung infection called aspergillosis can suppress the immune system and lower white blood cell counts. This disease can be deadly.
Toxicity Some molds can be toxigenic, which means they combine with other materials to produce toxic or even cancer-causing afflictions. Some of these toxins can cause flu-like symptoms, fatigue, headaches, mood changes and even liver damage.
If you find mold in your home, you should have us perform mold repairs it as soon as possible. Depending on the severity of the mold infestation, you have a couple of options. If the mold is very invasive, call Coastline Restoration mold removal specialist. Carpet and wallboards that have mold growing on them should be removed and replaced. If the mold is not yet severe, there are things we can do to get rid of the mold. Walls and decks, for instance, can be washed with a solution of bleach and water, carpets can be cleaned and then dried thoroughly, and furniture can be vacuumed,
Prevention is the best solution. Understand what causes mold to grow and take steps to stop it before it starts.
Mold spores are everywhere but require certain conditions in order to spread and grow. Use heat and air circulation to keep walls and wood dry. Use paints that are mildew resistant. Keep your furniture clean because dust, dirt, and soils provide a great source of food for mold.
Outside keep damp soil and thick plantings away from walls and make sure there is sufficient air movement between plants and your house. Be sure to seal wood walls to prevent moisture buildup.
These are only a few tips on how to prevent mold and mildew from taking over our homes. But if it does, call Coastline Restoration as soon as possible. There are far too many health risks associated with an outbreak of mold to let it stay around.